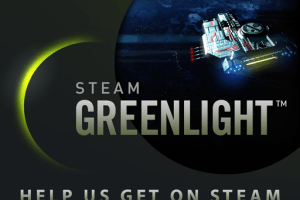 Vote Excubitor on Steam Greenlight
We are happy to announce that we've just submitted Excubitor to Steam Greenlight. Getting the all important green light is an essential step in indie game development since by guaranteeing the support of the gaming community and a place on the Steam Store it gets ridiculously easier to find the resources to finish the project as we originally intended.
The development reached a juncture point where those additional resources are vital for Excubitor's prosperity, and we, the kind bunch at Tesseract Interactive, need your help to get there. We would greatly appreciate if you take the time to vote for Excubitor on Steam Greenlight and show your support by spreading the word to the people you feel might help us as well.
Thank you for your support, Tesseract Interactive is forever in your debt.